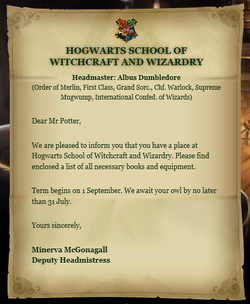 I've been wondering this for a while. On one hand, they should be impressed with the fact that I've been writing here for several years, and some of my posts should definitely sway them in my favor. Such as the post where I threatened to punch a bunch of teenagers in the face, or that post where I taught an eighth grader about the value of books.
But then I wonder if they'll see posts like, "Looking at Colleges: Pros and Cons," in which I said some pretty negative things towards the colleges I've applied to. For example, in my evaluation of Stony Brook University, I referred to Long Island (where it's located) as a place filled with unspeakable evil. Okay, so I didn't say exactly that, but I certainly implied it, and I can't imagine Stony Brook being okay with such slander.
Oh, and I spelled the school with one word ("Stonybrook") instead of the proper two, which surely couldn't come off well. 
While I didn't badmouth many schools too badly, there were a couple things there that I doubt would appear promising for any admissions adviser. The fact that I was willing to hold a grudge against SUNY Binghamton just because one of their vending machines didn't work doesn't make me seem like a well-developed individual. And the fact that I listed "abnormally high marijuana use" as a positive for SUNY Oneonta doesn't help either. 
Or what if they start off with my About Page, which I rewrote a month ago, and make their decision based off that? "I smoke pot, but only because it makes me look cool," was an actual line that I wrote there. Would they realize that I was being sarcastic? I like to think they would, but I am not taking that chance. No sirree.
But just in case said recently mentioned colleges happen to be reading this, I'd like to say a few things:
First of all, I'll be the first to admit that I'm not the best student. I've been described as a dumbass, a slacker, a super-cool badass, and Han Solo 2.0, although those last two terms aren't really relevant. The point is that I am really good when it comes to subjects that I'm genuinely interested in. Except of course for biology class in the third quarter of ninth grade. That was a fluke, I swear. In college I'll be pursuing courses that I genuinely want to take, except for some of those required ones. Okay, a lot of them will be required, but some of them won't be, and I'm pretty sure I'll do well in those. And for the other ones, I'm sure I could just copy some notes and cheat my way through them. Wait . . .
Secondly, I really want to go to a four-year college, and yours seems particularly cool. I want to leave home and start again in a new place, far, far away from my family and friends from home. I want a fresh start, just like the characters in season 2 of The Leftovers. Of course, that "fresh start" ended terribly for pretty much everyone involved, so, uh, yeah.
And finally, if you do accept me, can you make sure I get a roommate who doesn't snore?
I don't want a roommate who snores, is what I'm trying to say here.